Examples of what you can build
MarketplaceKit is constantly being molded into a control panel that enables you to create any type of marketplace you like. Professionals can list their services, Traders can list their products, Estate agents can list properties and more.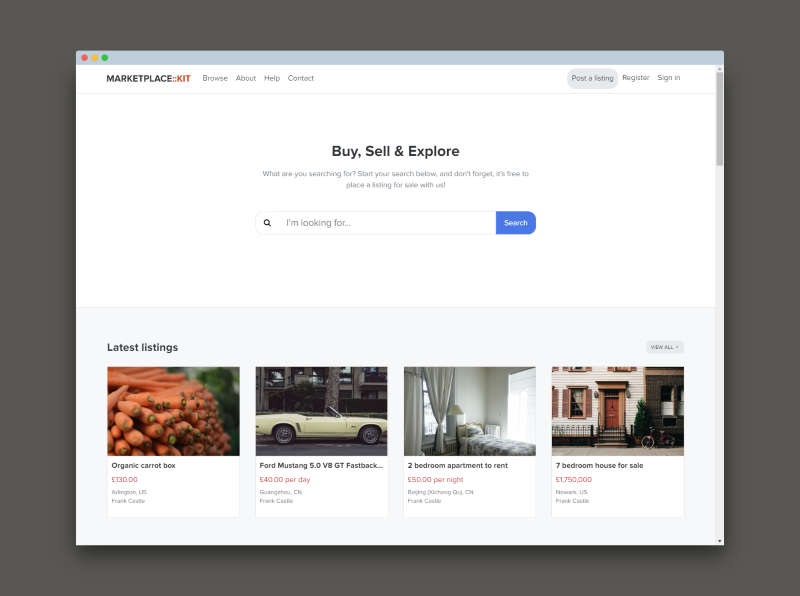 E-commerce type sites
Launching an attractive and scalable marketplace like ebay/etsy quickly and affordably is important for modern startups. The novum theme helps you create your site and makes it look good with minimum effort.
Booking appointments & services
Our "Servitus" theme showcases the services your members provide. The booking system allows members to set their working hours and let customers book specific times.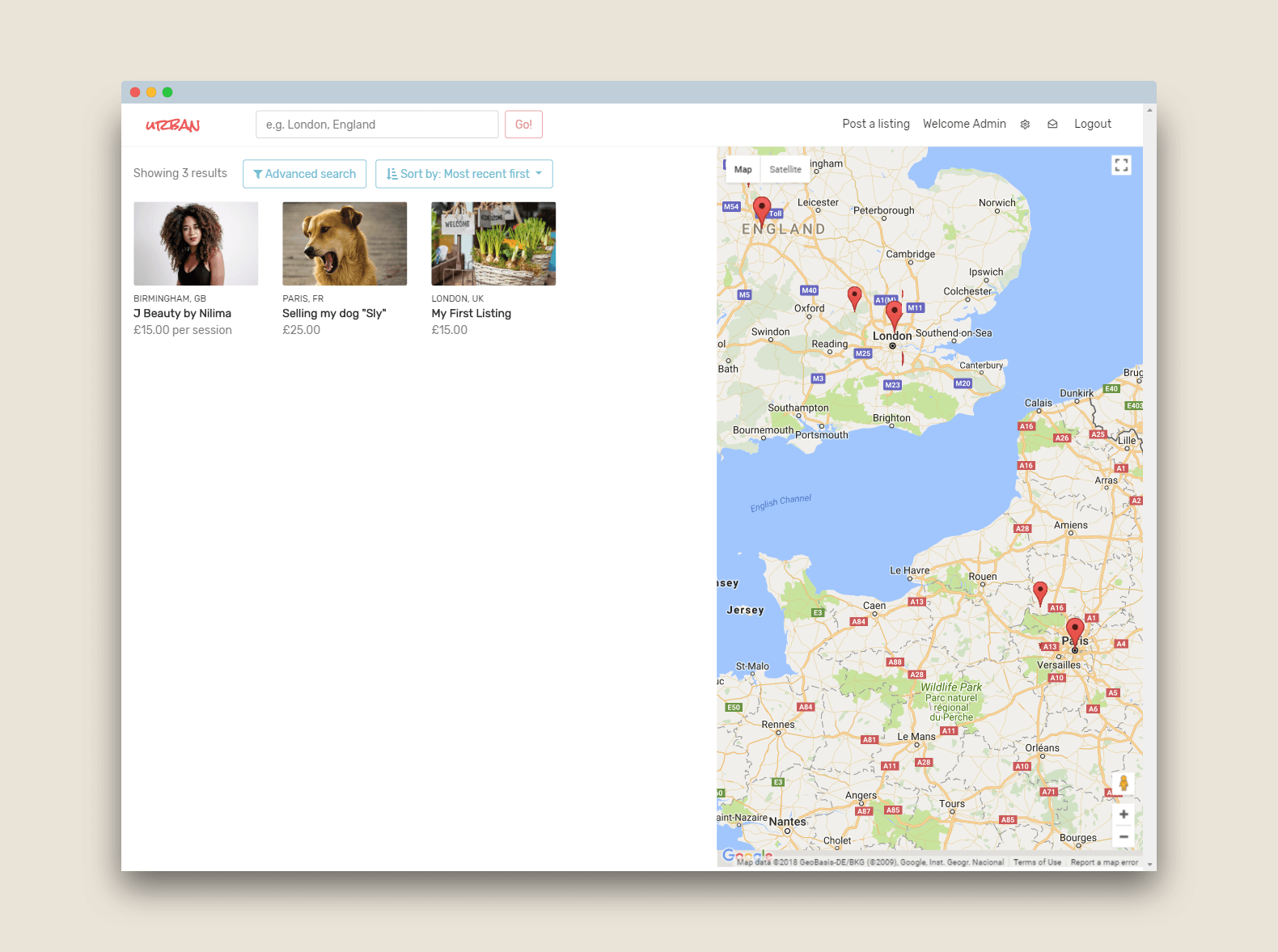 List properties, lodging, rentals, spaces & equipment
Members can list their spaces, whether it's rooms, studios, apartments, garages or houses. If members want to rent their equipment e.g. tools, bicycles etc. they can easily do so.